Famous Defamation Cases in the U.S.
Do you want to undertand how defamation law works? Go through this guide by the Mullen Law Firm as we analyze some of the famous defamation cases. Call us today for more information.
What Are the Most Popular Defamation Cases in the U.S?
If someone has made false statements about you or your business to another person or persons, it could damage your reputation. It may also cause you to incur financial losses because you would have lost the goodwill of the public. But you can file a defamation claim against the maker of the false statement, clear your name and possibly get substantial financial compensation or damages.
One group of people who are constant victims of defamation of character are celebrities and public figures. Because they are always in the spotlight, it is easy for individuals and media houses to make up or exaggerate stories about them.
In the wake of such stories, the affected individuals may suffer severe backlash from the public and lose out on contracts and other opportunities because studios and other stakeholders may no longer wish to associate with them. 
To correct the false impression and protect their image, many public figures who have been victims of defamation have filed defamation lawsuits against those who have made false statements against them.
These high profile cases are an excellent way to reflect on the dynamics of defamation law in the U.S. Hence we have created a list of some of these cases below to help you understand how defamation cases work as you prepare for your case.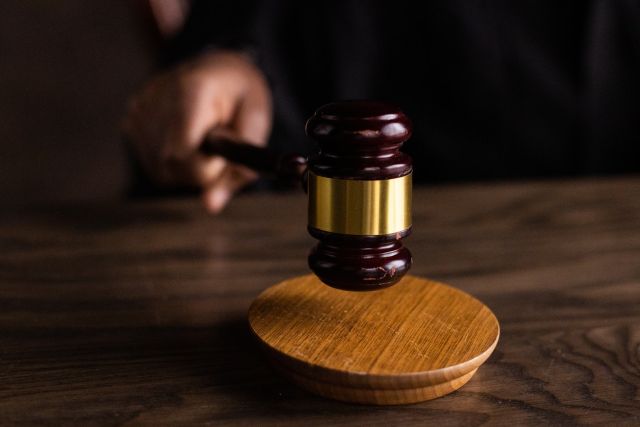 Top 3 Popular U.S. Defamation Cases
Johnny Depp vs. Amber Heard  (2022)
This case between movie star Johnny Depp and his ex-wife, actress Amber Heard, was one of the most publicized defamation cases in recent times.
The defendant, Ms. Heard, published an article in the Washington Post that insinuated that her ex-husband, Depp, had been violent towards her. Even though she didn't specifically name him, she included other details that could lead a reasonable person to believe she was referring to him.
That article created much buzz in the media, and the backlash against Mr. Depp was damning- he lost out on several opportunities because of the publication.
Mr.Depp, as the plaintiff, initiated a defamation lawsuit in a Virginia court against Ms. Heard over the Washington Post article after losing a related suit in the U.K.
The jury found that portions of the article were defamatory to the plaintiff and had damaged his reputation. They awarded the plaintiff over $10, 000,000 in both punitive and compensatory damages.
In this case, the plaintiff was able to establish that his reputation was damaged by the defendant's false statements, hence the colossal judgment award.
The public perception of the plaintiff since the judgment has also improved significantly, proving that a defamation suit can help repair your damaged reputation if you've suffered defamation by another.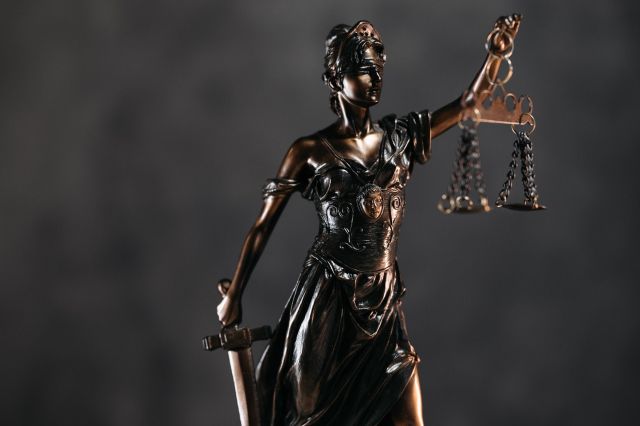 Belcalis Almanzar (Rapper Cardi B) vs. Latasha Kebe (YouTube Vlogger Tasha K) (2019-2022)
Social media platforms make communication easy. An individual's comment or statement can go viral and reach people worldwide in seconds. However, it also makes it easy for people to spread false claims that could destroy a person's reputation instantly.
If someone has made a defamatory statement against you on social media, you can take a cue from rap star Cardi B, the plaintiff in this case, and file a defamation lawsuit.
The defendant here had published several videos on her YouTube channel where she made several claims about the plaintiff, including that the plaintiff had been a prostitute, was a cocaine user, and had herpes.
The plaintiff filed a defamation lawsuit, and during the trial, the defendant admitted that some of the content posted on her channel was fake.
The plaintiff was able to establish the primary elements of defamation:
That false statements of fact were made against her by the defendant
That she suffered harm due to the defendant's actions
The defendant knew her statements were false
The court awarded the plaintiff about $4,000,000 as damages. The defendant appealed the decision, but the appeal was denied.
This case shows that there are serious legal consequences for using social media to spread false tales about others. Therefore, if you are the victim of social media defamation, the law is there to help you restore your reputation, recover your losses and make the guilty party pay for their actions towards you.
Get a defamation lawyer to assist you with your defamation claim so you can get your life back.
Dominion Voting Systems vs. Fox News (2021 -2023)
Businesses can also suffer defamation, and this case is an excellent example of how business defamation claims work.
The plaintiff Dominion Voting Systems had provided voting machines used in the 2020 U.S. presidential elections. After the elections, the defendant's program hosts and TV guests made several statements on air, alleging that the plaintiff's machines were rigged to work against former president Donald Trump.
The plaintiff, as a business (not the individual owners), sued for defamation. At the discovery stage, where both parties are required to exchange information, it was discovered that the network, its hosts, and executives were aware that they were reporting false statements but continued to do so because of the entertainment value of such statements.
The court ruled that the statements complained of were false. The judge then ordered a trial to determine whether the defendant had acted with "actual malice. "
What Is Actual Malice?
Actual malice is an important element of defamation that celebrities and public figures, and sometimes businesses, must prove in their defamation cases. They may be unable to recover damages, especially against news outfits otherwise.
To establish actual malice, the plaintiff must establish with clear and convincing evidence that the defendant made the false statement:
With the knowledge that it was false; or
With reckless disregard for whether it was false or not.
In Dominion Voting Systems case, Fox News acknowledged the judge's ruling that they had indeed made false statements against the defendant. Instead of allowing the trial to proceed, they settled with the plaintiff and agreed to pay them over $787 million, a sum that is said to be the largest known media defamation settlement in the U.S.
This case is proof that not all defamation cases go through the full trial process. Like other civil lawsuits, they can be settled out of court. But settlement involves serious negotiations between the parties, and it is important to be represented by a lawyer during the process.
Defamation lawyers are generally skilled negotiators, and with their help, you can get a substantial settlement to make up for your troubles.
Get Help With Your Defamation Case at the Mullen Law Firm 
A defamation lawsuit offers you a way to repair your damaged reputation when people spread false information about you as a public figure or private individual, or your business. 
However, the litigation process is complex because there are several elements that you'll need to prove to establish your claim in court or get a settlement. That's where we come in.
Our skilled defamation lawyers at the Mullen Law Firm understand the fine points of the defamation laws in New York and New Jersey, where we operate.
Our extensive defamation law experience makes us fully prepared to advocate for you in court or during settlement negotiations and guide you toward a positive outcome.
Contact us for help with your defamation case immediately. Let us support you as you take steps toward repairing your reputation.