Turn to a Social Media Attorney for Trusted Legal Advice & Advocacy
If you face defamation charges on social media sites, a social media attorney can help you understand your legal options and protect your rights.
What Is a Social Media Lawyer?
A social media lawyer is an attorney who has experience representing clients in internet-related cases. This practice area can overlap with other types of legal representation, such as intellectual property, business, criminal, and personal injury law.
Social media lawyers represent clients' interests at trial, during negotiations, or through alternative dispute resolution proceedings like arbitration and mediation. Some clients may want to settle disputes through settlement negotiations.
Social media lawyers also file motions and draft pleadings, research case law, and communicate with clients about legal matters. They may also provide expert testimony in court proceedings.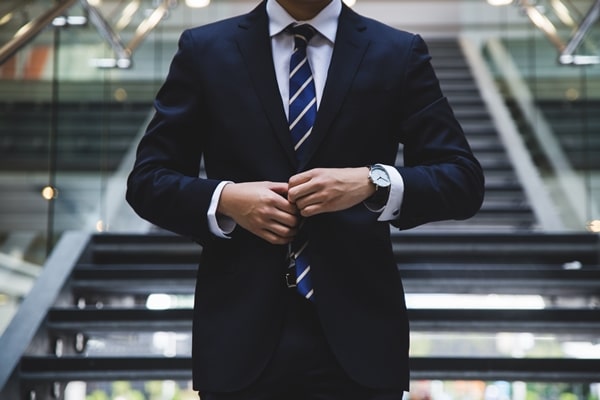 When Do You Need a Social Media Lawyer?
Technology has created new ways of engagement between consumers, brands, and publishers. Unfortunately, this means that people can become targets of unfair, defamatory, or even illegal social media campaigns.
All too often, defamatory and unlawful remarks are being shared on social media platforms for mischievous and destructive reasons. If you find yourself in such a situation, whether as the person being defamed or the person being accused of defamation, you could benefit from the services of a social media lawyer.
At the law office of Mullen, our practice areas include legal services for clients who have been defamed on social media sites. If you face defamation charges on social media sites, a social media lawyer can help you understand your legal options, protect your rights and help you achieve business goals.
What Kind of Attorney Handles Social Media Platforms?
Many companies acknowledge the value of using social media websites such as Facebook and Twitter to help boost their brand's visibility—which is understandable due to social media's growth. Business people could be skilled in generating a profit, but they are rarely involved in social media monetization.
This provides the opportunity for the company's social media efforts to be handled by creative talents, such as a search engine optimization advisor or a public relations professional, which could cause disputes.
If business ties break in disagreements, the issue of who owns the online creative property is frequently raised. Social media fights and legal issues could rapidly develop without a significant association.
A business owner might say that the online portfolio is an essential part of the company's intellectual property. The creative talent in charge of the social media platform could claim ownership of the data and social media accounts.
In law firms practicing social media law, copyright, corporate, and employment attorneys collaborate to protect and maintain the client's intellectual property rights.
Find a Good Social Media Law Firm
Social media use offers unique perks, but legal compliance from a skilled, trusted attorney is crucial. 
An experienced internet defamation attorney collaborates closely with the clients to create a unique attorney-client relationship that addresses various issues in a well-structured and well-designed social media legislation. Without the help of a lawyer, a poorly written social media strategy might lead to negative social media comments and poor morale.
A good lawyer collaborates with the customers to build an implementation social media policy that focuses on gaining employee trust and morale.
Social media attorneys and staff use various social media tools to track and assess the policy's performance. As a result, they will recognize adjustments and improvements that will result in a more successful social media policy and experience inside the company structure.
How Can Social Media Lawyers Help You?
The Digital Millennium Copyright Act and the Communications Decency Act are two laws related to social media lawsuits. Defamation and privacy claims can be filed based on defamatory or illegal social media posts.
Social networking platforms are frequently afforded more significant legal protection than their users. Lawyers specializing in intellectual property law can help people whose brands, logos, or copyrighted content are misused on social media. 
Employees using social media regarding their employment can pose a problem for a company. An employer should be extremely cautious when controlling their employees' speech.
Our legal team helps business clients navigate these changing realities through perfected strategies and effective communication.
We Can Help You Understand How Social Media Law Applies to Your Case
Social media law is a new branch of law with criminal and civil implications. It concerns the internet, user-generated property, and different internet sites that distribute it.
Privacy and the rights of both social media users and third parties (for instance, images posted and used online without the consent of the featured person) are some of the distinct legal issues raised by social networks.
Social media law raises issues about different legislations such as defamation, advertising law, and intellectual property (IP). Copyright, trademark, and other intellectual property rights can be infringed on by any information uploaded on social media.
The four primary forms of invasion of privacy allegations are as follows:
Intrusion of Solitude
The intrusion of solitude is similar to intercepting private information intended for someone else.
False Light
False light means spreading misleading information or rumors about another individual.
Appropriation of a person's name or likeness
Appropriation of a person's name or likeness covers impersonating another human being.
Public Disclosure of Private Information
Public disclosure of private information means releasing information that may be accurate but is damaging to someone when seen in public.
Attorneys That Navigate Legal Issues Involving Social Media and the Latest Technology
As a direct response to the escalating legal needs of clients, clients need an experienced social media lawyer to navigate new technology. At Mullen Law Firm, we assist potential clients in establishing a good social media approach that is practical and compliant.
Our privacy attorneys also assist our clients in developing internal social media regulations that govern social media usage by employees and independent contractors. Furthermore, specific recommendations and rules can help a company promote its products and services appropriately.
Lawyers from Mullen Law Firm provide the legal services your business requires. They have vast experience representing people in social media litigation. They are dedicated to ensuring that their client's constitutional rights are protected.
On issues including defamation, false advertising, right of access to information, licensing vendor relationships, copyright and pre-publication, free speech, censorship, social media, and freedom of religion, our lawyers represent traditional media, online publishers, corporations, and individuals.
Visit the Mullen Law Firm, or contact us at the phone number 201-420-1922 today to set up a consultation. We are concerned with how social media law affects clients' interests and business goals. We can help navigate these changing realities through perfected strategies and effective communication.